What is The Client Magnet programme?
If you want to have a successful, thriving Consultancy business then you need to have paying clients
That's obvious right?
You don't need me to tell you that
But I see so many HR Consultants who aren't doing the things they need to do to generate leads, find clients and make sales
It's not usually because they don't want to do those things – it's because they don't know what they need to be doing
There is so much information and advice that it quickly becomes overwhelming
You can keep yourself very busy doing lots of things that don't actually get clients
So if it is time to stop relying on HOPE and LUCK and start taking action to find those clients and start generating a consistent income with this business that you have then you are in the right place
This is a 1 to 1 programme so the dates and times of the sessions are set individually for you – whenever possible we aim to do the same day and time each week to maintain the momentum and allow time for implementation.
It is an 8 week 1 to 1 Coaching and Mentoring Programme and over the 8 weeks we will be designing and implementing a tailored HR Client Magnet System for your business which will include the following,
Indentifying your profitable target market  
Setting your income goals
Creating your pricing framework
Designing your Introductory Offer
Designing your tailored solution
Designing your Retainer Offer
Setting up your LinkedIn Marketing System 
We will work through the modules at a pace that suits you – some elements will take longer than others – but by the end of the 8 weeks your full HR Client Magnet System will be in ploce
 How will The HR Client Magnet Programme help you?
The HR Client Magnet Programme is designed to help you to get really focused on the processes and activities that will get you noticed by your target market and become the obvious first choice for them when they need help and support with their people management challenges.
It will enable you to confidently and clearly set your prices
It will help you to create offers which directly address the needs of your target market
It will help you to create a robust and effective marketing system to consistently bring leads and clients into your business
The goal is to get you finding clients and making money as soon as possible so this is what we will be focusing on
I was getting frustrated at my lack of progress and I wasn't sure what to do. Then I saw Tracey's Masterclass, and that seemed to have all the answers. I'm glad I signed up – all the information is practical and relevant and highly focused on generating business in my sector. Tracey covered loads of ground and kept me focused on my target client and key message. I was able to refine my approach and just tweaking it made all the difference. I won a large contract recently from a client who found me on LinkedIn – so it clearly works!"
Catherine Dudmesh
I recently re-discovered Tracey at the time when I started to specialise with my HR Consultancy. Without realising I was already specialising, and I joined in on on of Tracey's webinar's about specialising. It reaffirmed what I was doing was right for me, my values as well as my customers. Since then I have revised my LinkedIn profile, been active on LinkedIn and social media, and I recently landed the biggest client of my career in my sector as well as a client I could never dreamed of having. Tracey has an incredible way of communicating all she knows and armed with this learning, you can be unstoppable. Thank you Tracey.
Tania De Bruler
  What is the cost of the programme?
The full price of The HR Client Magnet Programme is £995.00
There are payment plans available if you prefer to pay in installments
If you are interested in this programme and would like to discuss if it could help you to achieve your business goals then please contact tracey@hrconsultancyschool.co.uk and we can set up a time for a call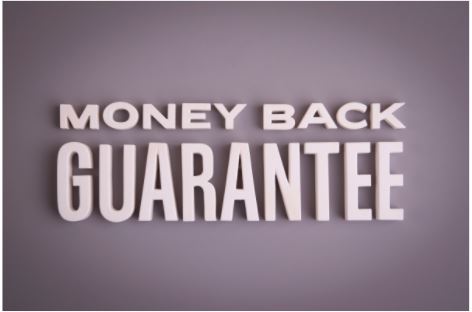 The programme is non-refundable but if after the first Coaching and Mentoring session you decide that it is not the right programme for you then you just need to let us know in writing within 24 hrs and we will refund 50% of the fees you have paid with no questions asked. (Well we probably will ask you for some feedback but that's all)
Does the whole system need to be in place before I can start using it to find clients?
No.  You can start selling the Introductory offer and the Retainer Package as soon as you have set them up.  We will be designing a marketing process to enable you to get the offers in front of your target market but this doesn't have to be set up before you start to sell them.
Can I do this programme if I have not yet started my business?
Yes you can.  The client magnet programme will enable you to set up your business proposition and get all of the pieces you need in place so that you get off to a great start when you do launch your business. Alternatively we do also have a self study programme called
The Business Creators programme
How much time will I need to spend on the programme?
There are 8 x 1 to 1 sessions which will be 60 – 90 mins each. You will also need to spend time between the sessions working on the outputs.  This will be different for everyone but as a general rule you will probably need to allocate 2 – 4 additional hours each week to doing the work.
I have no idea what target market to choose
Don't worry – this is one of the first things we do and we will help you to make the decision that is right for you and your business. We fully appreciate that this is one of the more difficult parts of the process but it is key so we will work with you to get it right.  Also it's not a lifetime commitment and you can change it whenever you want to in the future.