What is The HR Studio?
The HR Studio is an online members club for Independent HR Consultants
The HR Studio has been created to provide Independent HR Consultants with an affordable route to access training, mentoring and support to help you to grow your business.
Lots of memberships provide you with pre recorded training and leave you to work through it on your own
  The HR Studio is different as there will be a minimum of 1 live workshop a month (often there will be more) and mentoring and hot seat sessions available for members to get direct advice and support.
Click the image below to view The HR Studio Programme from March to July 2022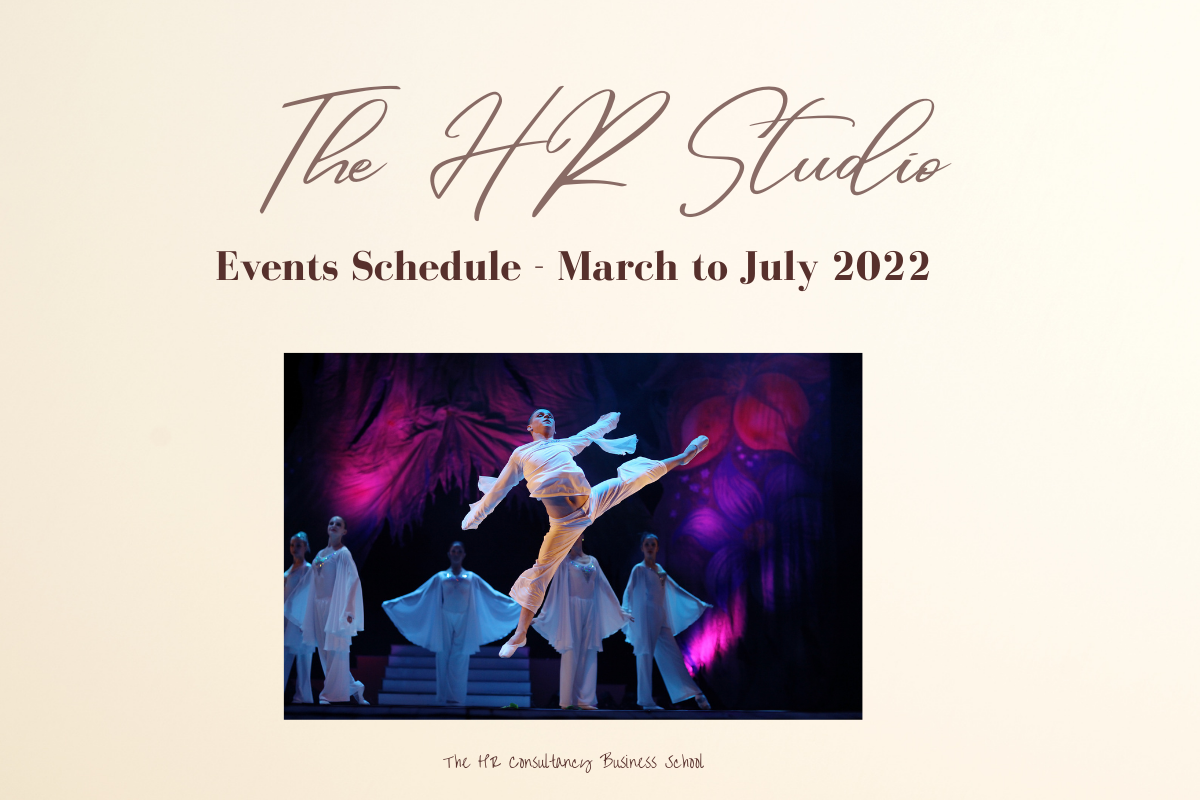 What's the Problem?
I'm Tracey Hopkins and I have been working in HR since 2000.
When I set up my HR Consultancy business in early 2012 I quickly realised that there was a lot I didn't know about running a business
~ Where to look for clients
~What to charge for my services
~ How to talk about selling without wanting to make a dash for the exit out of sheer embarrassment
~What to sell
~ Where to find terms of business and the other documents I needed
~ How to make a sale
~ What marketing actually was and how to do it well
To mention just a few
  I needed help and fast – But I couldn't afford it
It was that age old catch 22. I needed to make money to be able to invest in training but I needed the training in order to know how to make the money
I did all the usual things – asked for advice, did a lot of googling, kept myself very busy signing up for webinars and summits and free things I rarely looked at because it all just felt so overwhelming.
I did eventually come across an online training programme called "Your First 10 Clients" which was launching at an introductory rate that I could actually afford so I jumped at the chance to do it and it was the start of a significant level up in my business as I was finally able to start figuring out what I needed to do.
But I have never forgotten how it felt to need the support and have no idea how to access it.
So I have always been aware of the need for accessible, affordable training and mentoring services for people at all stages of working for themselves
The Big Idea
I mainly provide 1 to 1 training programmes for my clients although I have done group programmes, all day Business skills workshops  and memberships in the past.
For most of 2021 I focused on 1 to 1 training and coaching and while this has been a lovely way to support and work with my clients I am aware that the higher price tag puts it out of the reach of a lot of people who still need help.
The HR Studio is a monthly membership which provides HR Consultants with access to training, mentoring and support at a price point that is accessible to the tightest budget.
There is no minimum contract or tie in period so you continue with your membership for as long as it is the right solution for you and you leave whenever you decide the time is right.
How does it work?
The HR Studio has been structured to support HR Consultants to find clients – this is our number one key mission
Finding clients requires you to learn a whole new set of Business skills.
There is the more structured training which includes things like
~ Sales and marketing training
~Learning how to set your prices
~ Learning how to use social media as a marketing tool to find leads and clients
~Understanding how to package up your services so that they sell
 And all of these are covered in the HR Client Magnet training workshops delivered inside the HR Studio

Then there are the soft skills which include
~ The decisions you need to make to get your business to stand out in the crowd
~Building up your confidence with being visible
~ Learning how to have a successful sales conversation
~Learning how to think and act like a Business Owner rather than a HR Person
This is covered in the monthly mentoring, challenges and hot seat sessions that will be available to you once you join.
What is included?
The training and support available inside The HR Studio is split into two main sections
1) The Business Skills Training Workshops
These Business Foundational workshops will be delivered live inside The HR Studio and there is also the option of working through the pre recorded version if you prefer to work at your own pace.
These workshops will guide you through all of the steps to creating a business propostion and a sales plan that is just right for you and for your business
2) Business Mentoring and Support
Inside the HR Studio we do monthly mentoring calls where you can get direct support and advice on any area of running your business or you can just come along to the calls to get inspiration and ideas from the discussions. 
We also have a lively Facebook community
So what's the next step?
The HR Studio opened in 
March 2022
Membership enrolment is now open on an ongoing basis so you can come and join us as soon as you are ready
There is no minimum period of membership – you can stay as long as you need to and you can leave whenever you decide to.
This is virtually a risk free opportunity for you as you are free to cancel your membership at any time
(Please note that we do not offer refunds for partial months so if you do decide to leave your membership will continue for the payment period you are in and then expire when the payment period ends).
Please do let me know if you have any questions that this information page has not covered
I've completed Tracey's HR Client Magnet Programme and would definitely recommend it.  It's really helped me to build my business. Jackie Adams
Tracey has given me SO many take aways and within 6 weeks helped me to niche my target client, improve my offers and stop underselling my time, knowledge, experience and services. Megan Saint
The combination of Tracey's brilliant guidance and experience together with the Business Club 'family' that it creates has been invaluable and I'd recommend it to any HR Professional. It's a great investment at an incredibly reasonable price. Pete Colby
So there you go
 What do you think?
Are you in?
Click on the payment link below to get your membership locked in today!
The Investment
The monthly fee for membership of The HR Studio is £45.00
Please note the following booking information 
When you book your place as a member of The HR Studio you will be sent an email with the joining details.  If you do not receive this email within 3 hours of making your booking then,
Check your spam folder as unfortunately they can end up in there, in spite of our best efforts.
The email will be sent to the email address that was on your PayPal booking.  If this is not your main email address and  you don't check it often (quite a common thing with PayPal accounts) then you may have missed it so double check there.
If you are still unable to find it then contact me at tracey@hrconsultancyschool.co.uk or by sending me a LinkedIn message and I will arrange for the information to be sent out to you again.
You will also be emailed a receipt of payment as confirmation within a few minutes of making the booking.